Blowin In Style Rock N Roll hven - DVD
Release date: May 9, 2011
Cast
:
Jesse Eastern
,
Peter North
,
Keisha
,
Tom Byron
,
Jesse Adams
,
Randy West
,
Bionca
,
Randy Spears
,
Tianna
,
Fallon
,
Sharon Kane
,
Robert Bullock
,
Jeannie Pepper
,
Jeff James
,
Renee Morgan
,
Cheri Taylor
,
Sasha Strange
,
Alex Horn
,
Randy James
,
Gene Carrera
,
Brandy
3 Members watching this movie.
60,09 €
(66.88 USD)
We'll pay your shipping
, Condition New
In Stock - Immediate Delivery with DHL
---
Label:
From Evil Angel
Director:
John
Cast:
Jesse Eastern, Peter North, Keisha, Tom Byron, Jesse Adams, Randy West, Bionca, Randy Spears, Tianna, Fallon, Sharon Kane, Robert Bullock, Jeannie Pepper, Jeff James, Renee Morgan, Cheri Taylor, Sasha Strange, Alex Horn, Randy James, Gene Carrera, Brandy
Release date:
May 9, 2011
Length:
180 minutes
Language:
Originalton
Image format:
4:3 (1.33:1)
UPC:
746183113631
Region Code Free:
This DVD / Blu-ray is playable on any player worldwide.

---

Share:
Customers who purchased this porn movie also bought
Blowin In Style Rock N Roll hven
Special 2-disc set. Two of John Stagliano's early films come together in a new double DVD for their belated digital debuts. Rock 'N' Roll Heaven and Blowing In Style show the director's emerging cinematic skills before he became famous as Buttman. The double DVD includes a review, photo galleries, cast lists, filmographies and trailers. Rock 'n Roll Heaven takes us back to the glory days of the Hollywood Sunset Strip, when spandex was king, girls were loose and hairspray filled the air. The up-and-coming rocker Rex tries to realize his dream of becoming a rock star amidst the sexual madness of Tinseltown. His success soon wins him a lot of groupie action, and his band transforms the club scene into a huge, epic orgy. With some of the sexiest starlets of the era, including Keisha, Jeannie Pepper, Cheri Taylor, Jessica Bogart, Sasha Strange, Sharon Kane and Stacey Lords, and a cameo by Brandy Alexandre, this is a heavenly piece of porn history. In Blowing In Style, Brandy Alexandre portrays the sexually inhibited Lori experiencing an oral awakening. While her slutty sister Tess (played by a young Tianna) and her friends Molly (Sharon Kane) and Courtney (Fallon) are all experienced, enthusiastic cocksuckers, Lori thinks her head is disgusting. Everyone else in town, including hairdresser Bionca, seems to get it on when no one is looking. But all it takes is a taste of hard cock to change the way our heroine thinks. Soon Lori will happily suck all the cock she can get, even her long-suffering husbands! Blowing In Style is a light-hearted, straightforward drama that is held together by the power of sizzling sexual performances by some of the most beautiful ladies in the 1980s porn scene.
Movie scene 1
Length 17 minutes 52 Seconds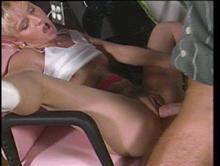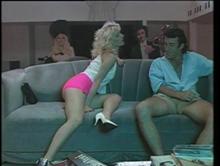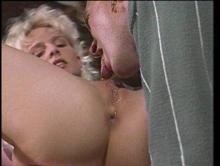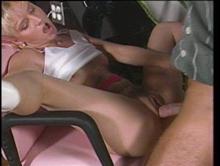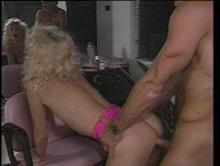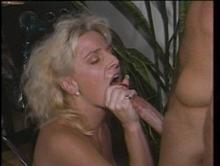 Movie scene 2
Length 10 minutes 23 Seconds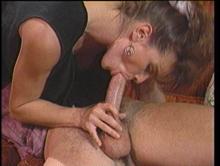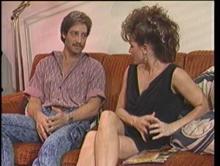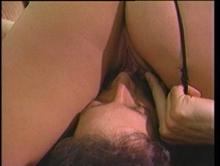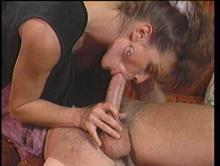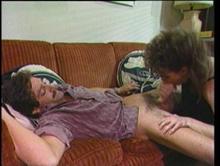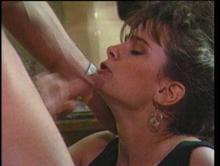 Movie scene 3
Length 10 minutes 01 Second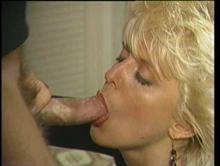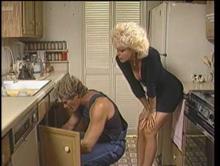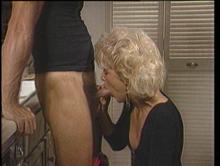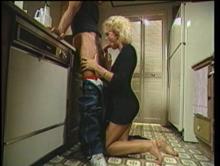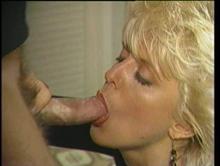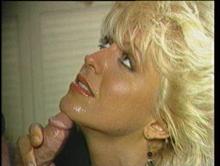 Movie scene 4
Length 19 minutes 07 Seconds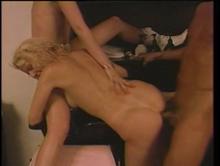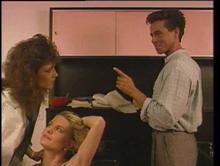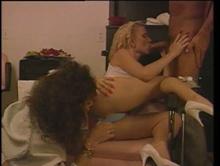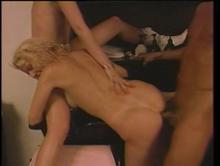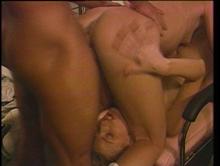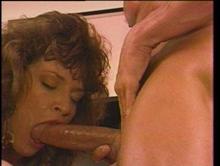 Movie scene 5
Length 18 minutes 21 Seconds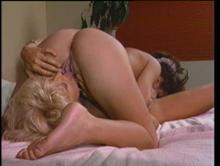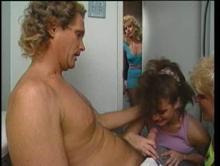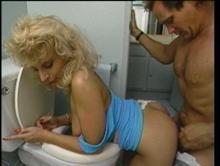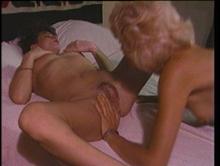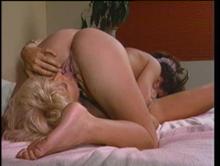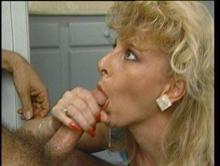 Movie scene 6
Length 09 minutes 29 Seconds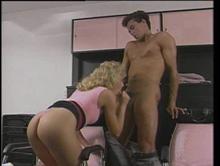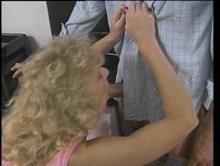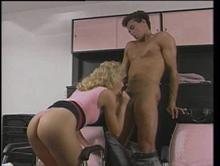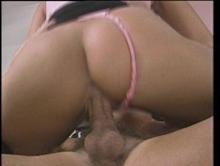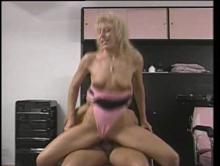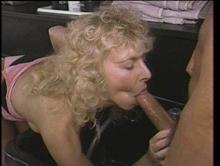 Movie scene 7
Length 02 minutes 49 Seconds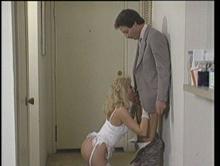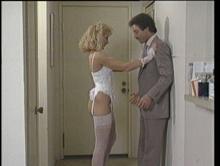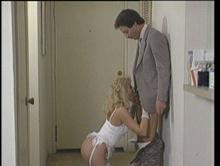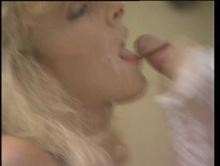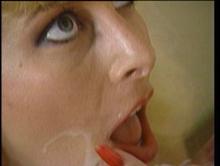 Buy and sell your porn movies. Jeedoo is a marketplace. Cheaper. Worldwide. Safe!
Over 150.000 Porn Movies on DVD & Blu-ray, Streams & Downloads!
Jeedoo.com brings buyers and sellers directly together, offering the best prices on the widest selection of adult movies. Buy and sell your porn movies. Jeedoo is a marketplace. Cheaper. Worldwide. Safe! Jeedoo is the smarter way to buy porn movies. We are a marketplace. Distributors worldwide offer their films. The result: Best prices for you!
Sell your porn movies!
Simply offer your films for sale through us. Reach thousands of potential customers!
These films might be also interesting for you.